Order a New Website for as low as $74.75/mo
and Get Google Analytics + Website Lead Tracking Setup FREE*!
*Act Now: Place your new website order by Friday, 7/21/17, to take advantage of the Free Google Analytics + Website Lead Tracking setup offer.
View Website Packages | Order Now
Get a Customized, Professionally Built New Website
It's now easier and more affordable than ever to get a new website that will help your business:
1. You can get started today with no upfront setup costs.
2. Our web design experts will build your new site for you – quickly and simply.
3. Your new site will be fully customized, modern and tailored to your needs (allowing you to stand out from the crowd).
Act Now and Get Website Lead Tracking Setup for Free
Discover Who Is Visiting Your Website
See the exact companies and clients that are visiting your website with this Website Lead Tracking site enhancement. Feature setup includes: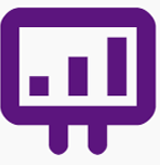 ▪ Google Analytics Setup: Includes Real Time website statistics
▪ Integrated Website Leads Tool Setup: Provides names of companies visiting your site
(Premium options available for monthly fee)
▪ Can be setup on almost any website hosting
One-time setup fee: FREE when you order a new website*